Taipa Village F&B business surges, delivering boost to retail sales and leasing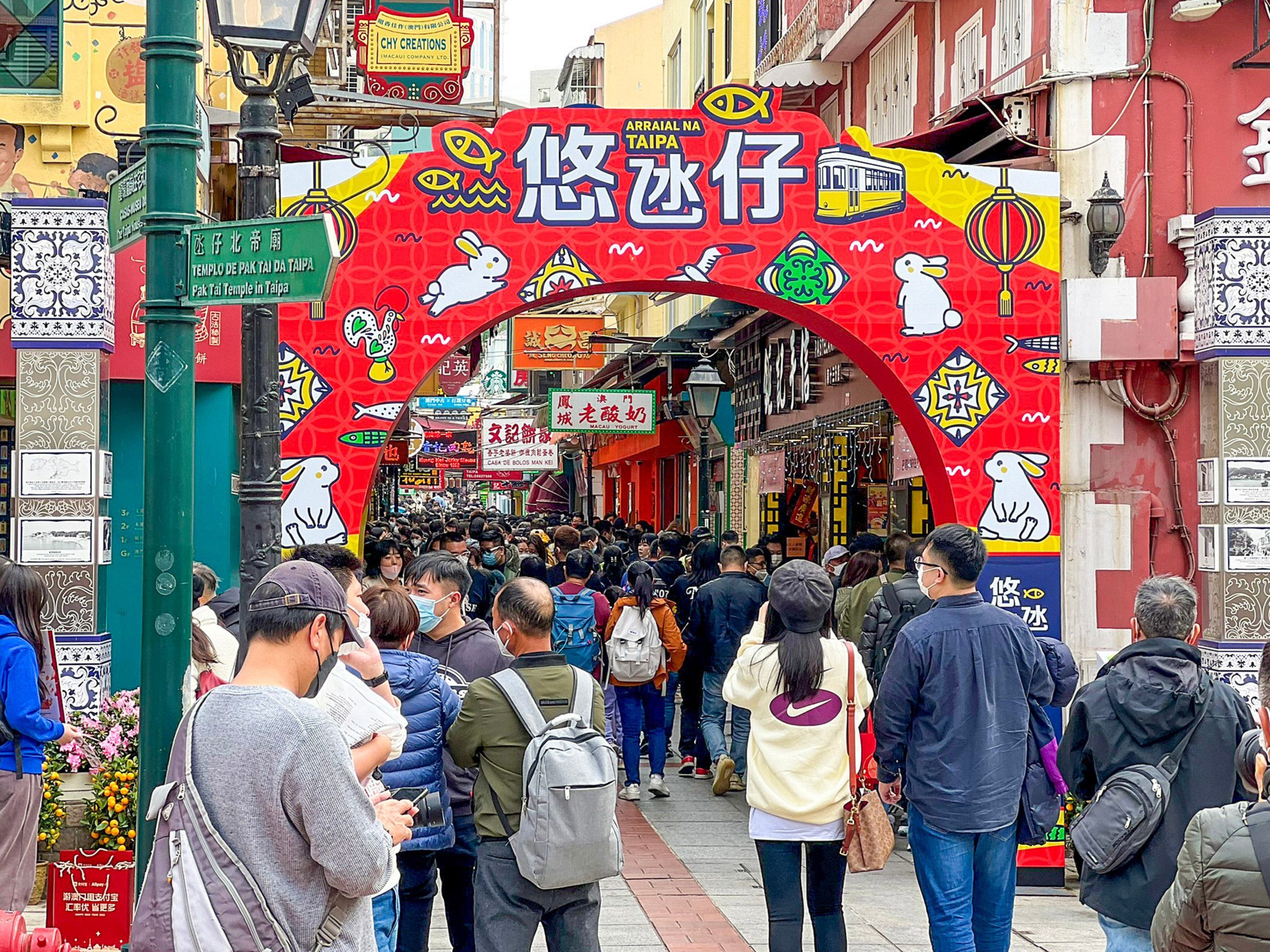 Taipa was once a quiet backwater in Macau, known mainly for fishing and its fireworks makers, and today, Taipa Village, home to the island's original fishing community, remains its oldest and best-preserved area. The village is a picturesque enclave of traditional cottages and quaint cobblestone streets – nearby yet a world away from the casinos of the neighbouring Cotai Strip. In recent years, Taipa Village has become a multicultural tourist attraction, emblematic of authentic Macau.
Many established restaurants and souvenir shops continue to trade in the village, joined during the past few years by new and exciting bars and restaurants amid its famous scenic spots. It's a place where Portuguese and Chinese styles meet and blend, creating an atmosphere not unlike that of a Mediterranean European town. A large number of Taipa Village's old houses have been transformed into art spaces, cafes and restaurants, bringing renewed vitality to its side streets and alleyways.
Bela Vista Property Services Limited's sister company, Taipa Village Destination Limited, is promoting Taipa Village as Macau's premier lifestyle quarter, with its offer of heritage attractions, innovative dining, niche retail experiences and a diverse arts and entertainment scene, bringing new leisure opportunities to local residents and tourists alike. Its aim is to foster the village's evolution as a vibrant, culturally rich, non-gaming destination that presents a refreshing alternative to the city's casino resorts. Taipa Village Destination Limited is promoting the village's unique heritage in close collaboration with Macau's government to contribute to the sustainable development of non-gaming tourism in the territory, and to reinforce the village's status as one of the city's best-loved districts.
Taipa Village has developed rapidly in the past several years to become a must-visit destination for tourists and an increasingly attractive spot for locals to relax over coffee. It boasts a range of Southeast Asian and European cuisines, alongside some renowned Portuguese restaurants.
Thanks to the loosening of restrictions on inbound tourism in Macau and the launch of a series of measures to attract tourists, Macau has once again become a tourist hotspot, particularly for visitors from mainland China and Hong Kong, the territory's two main sources of inbound tourism.
With the full reopening of borders, Macau welcomed almost three million visitors between January and February. Arrivals continued strongly last month, with 96,000 inbound visitors on 18 March, the highest single-day number since the beginning of the Covid-19 pandemic. Tourist spots, retailers and food & beverage establishments benefited from the influx of visitors, sending a positive signal to Macau's tourism sector and related industries, and boosting the outlook for the territory's economy.
Of those visitors during January and February, 1.99 million came from mainland China, 880,000 came from Hong Kong and 41,000 came from Taiwan. The number of visitors from other places rose to 74,000, demonstrating the beginning of Macau's recovery as a destination for international tourists.
Tourists visit Taipa Village in large numbers every day, and are particularly drawn to Rua Do Cunha and the surrounding area. Sales turnover among local businesses continues to rise and has almost returned to pre-pandemic levels. Businesspeople are optimistic about the area's development prospects and are actively looking for shops, prompting a rebound in sales and leasing.
Bela Vista Property has more than 20 years of experience in acquisitions and development in Taipa Village and is a founding player in the development of this very special district.