As Covid-19 weighs on the global economy, Macau's real estate market remains stable and resilient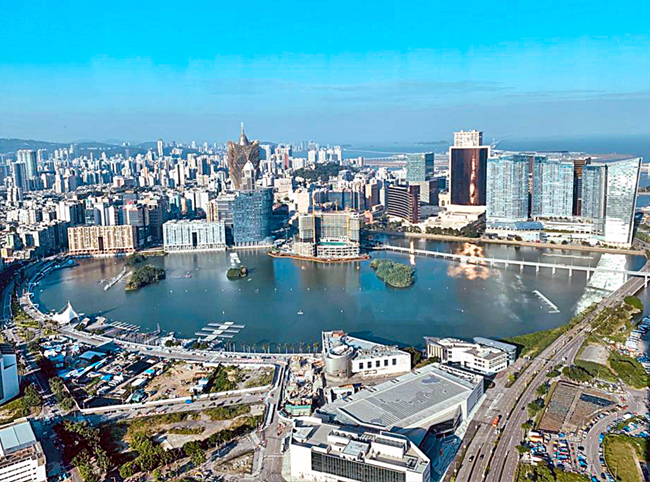 According to Macau's Financial Services Bureau, 579 residential properties were transacted in September 2020, an increase of 47 on August's figure. The average price per square meter of usable area was MOP101,133 – an increase of MOP183 on August.
In "Chinese Cities of Opportunity 2020", the latest edition of a report published annually by the China Development Research Foundation and PricewaterhouseCoopers, Macau ranked third in the category of urban resilience, thanks to the government's strong emphasis on issues such as public health, public safety and disaster response, as well as the city's level of overall economic development and the sufficiency of its basic resources. All of these strengths underpin Macau's ability to recover quickly from shocks.
The global economy has been hit hard by the Covid-19 outbreak, which has had a particularly severe impact on travel-related industries, and Macau is no exception. The city's economy, based on gaming and tourism, has been severely affected by travel restrictions and border closures imposed to control the spread of the virus, giving rise to polarization in its property market. The retail property segment has suffered the most, although the residential and office segments, which are dominated by domestic demand, have generally been more resilient.
Following a lackluster start to the year in Macau's housing market, activity has gradually returned to normal since April. The recovery has come courtesy of demand among local buyers – especially first-time homebuyers – with the number of transactions involving local purchasers representing more than 80% of total home sales. The latest official data shows that during the first seven months of 2020, first-time homebuyers' purchases represented some 83% of all residential transactions, with 3,082 properties sold.
A plunge of almost 84% in tourist arrivals has had a severe impact on the retail property segment, although rental yields have emerged largely unscathed. In an effort to mitigate the economic damage done by the pandemic, Macau's government provided its citizens with electronic consumer card in the form of shopping coupons and rolled out other economic stimulus measures, buoying local consumption and even boosting some retails rents by as much as 10%. Large retailers such as household goods brands and foreign supermarket chains have recently opened their first flagship stores in Macau, and have received a warm welcome from shoppers, showing the important role that local consumers play in the economy in the absence of tourists.
Following China's Golden Week national holiday, tourist arrivals to Macau have been few and gaming revenues have suffered. Although external uncertainties have grown amid a global trend of low interest rates and hot money flows, real estate prices are unlikely to fall sharply, even if the potential for an increase in the short term remains limited.
In recent years, property demand has been strongest in the market for units costing below MOP8 million. Larger units have attracted insufficient demand due in no small measure to the government's property market policies. Prices per square foot in that market have fallen by about 10%, although the high number of smaller units transacted has kept prices largely stable across the property market as a whole.
In recent years, property sales have been dominated by studios and one-bedroom units, which are not suitable for families in the long term, a circumstance that will eventually generate demand for bigger units. It is thus expected that the market will mature, driving sales of units worth more than MOP8 million in the two- and three-bedroom segment.
Although the pandemic has had a negative impact on the property market, as it is gradually brought under control, developments are set to take a more encouraging turn. Bela Vista Property Services Limited, with its team of keen professionals, is closely following trends in the local real estate market, providing a full range of related services, and remains completely committed to helping its clients maximize the value of their properties.