Effective property operations and management teams can play a critical role in Covid-19 prevention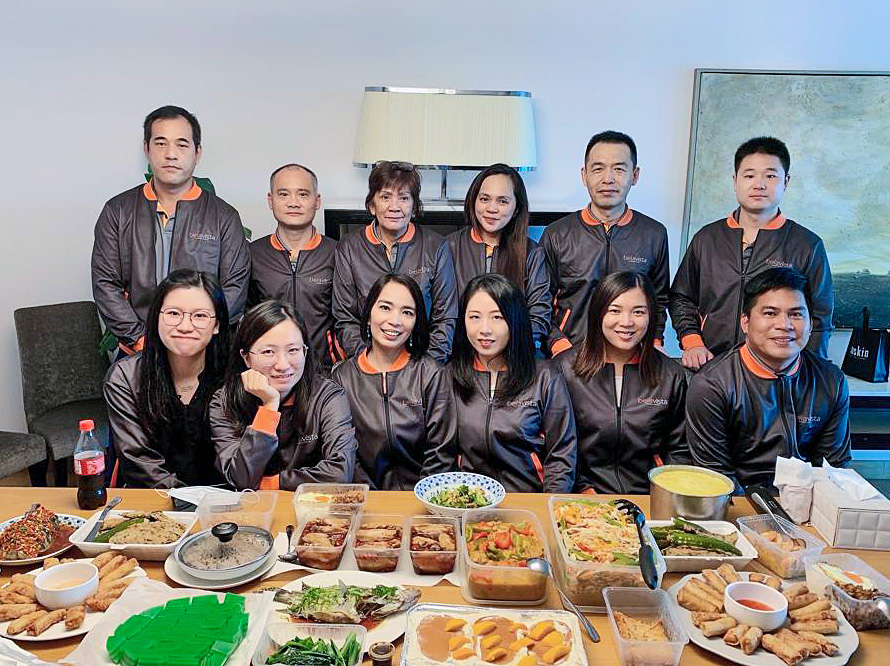 Property management is at the forefront of Covid preventing infections, and has become a high-risk industry. Bela Vista Property Services protects the safety of owners, users and management teams alike. The company has formulated detailed, efficient guidelines for health protection and is responsible for coordinating and handling infection prevention efforts by various teams. The purpose is to ensure that the properties managed by Bela Vista Properties meet stringent health and safety requirements. Under the company's governance, responsibilities are effectively delegated to various teams and frontline employees. These measures are regularly reviewed and adjusted responsively to adapt to developments to maximise the degree of infection protection and prevention.
Support for employees
Providing high standards of disease prevention and monitoring for frontline staff are at the heart of our pandemic control measures. Employees working in frontline roles are in constant contact with other people, exposed to higher health risks and required to undertake additional cleaning work. Employees have encountered varying degrees of difficulty and pressure. The company has provided a platform for interacting with employees to ensure that its entire team is performing accordingly. During the most severe Covid outbreaks in Macau, the territory's borders were closed, so the company immediately provided accommodation for employees to enable them to stay safely in Macau.
Purchasing and upgrading equipment
The company is committed to being the staunchest possible ally when it comes to protecting employees' health and safety. It has purchased temperatures sensors and induction disinfection equipment as part of its measures to greatly reduce close contact between people. In addition, it has introduced disinfection and deep purification equipment to assist in the cleaning and disinfection of sofas, banquettes and office chairs, helping employees to perform their duties and improving their work efficiency. During this critical time, Bela Vista Property has also committed to carrying out large-scale internal optimization projects at The Waterside, including the replacement of floors, sofas, curtains and refrigerators, and providing residents with air-conditioner cleaning and pest control services to ensure they can enjoy a clean living environment.
Infection prevention code for employees
The company has ramped up employee self-protection measures, enhanced Covid awareness and hygiene capacity, and has strictly enforced the wearing of masks at work, frequent hand washing, regular disinfection, temperature monitoring and entry registration. It has put measures in place for immediate action in the event of any abnormalities. The company accepts all Covid tests, in accordance with government regulations, and has implemented home isolation and observation measures for returnees to Macau. It has increased the frequency of disinfectant spraying in public areas and the regular disinfection of fittings and fixtures with which people frequently come into direct contact, such as door handles, handrails, elevator buttons, tables and seats in public areas. It has ensured supplies of essential items such as gloves, masks and disinfectants to cope with continued demand.
Other operational adaptations
The company has enabled data-driven visitor logs, and visitors must undergo temperature checks, show valid health codes, and register basic personal information when entering or visiting properties in case future follow-up is required. When clients overseas wish to view The Waterside as potential long-stay accommodation but are in quarantine and unable to visit the property in person, the company provides video viewings.
Finally, the company's measures to respond to a range of needs arising from the pandemic include new regulations and policies to support staff. In this most difficult time, safeguarding the physical and mental wellbeing of customers and colleagues, remaining mindful and conscientious, and maintaining a spirit of teamwork are a top priority.