Macau accelerates infrastructure construction and promotes economic development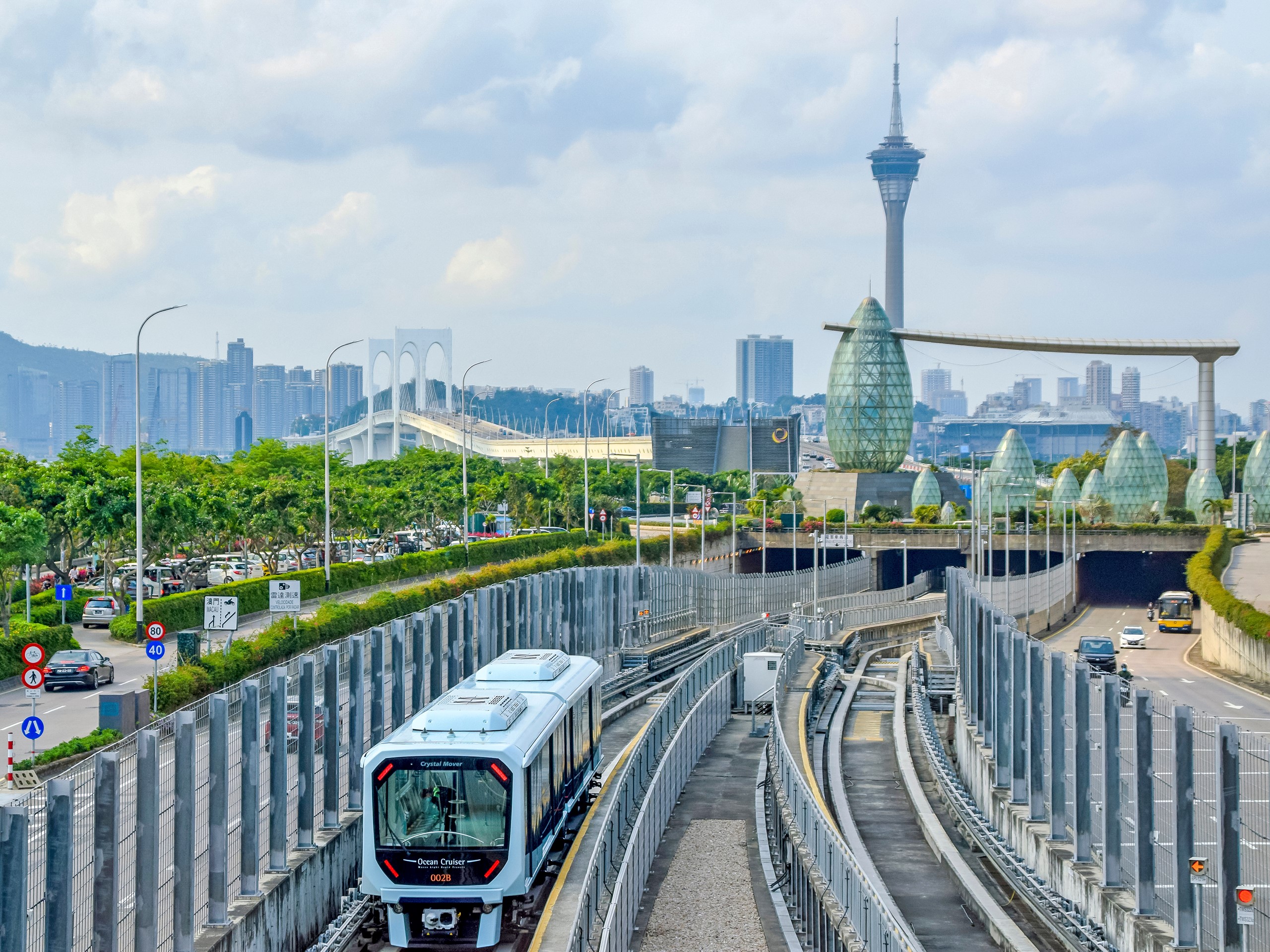 The Macau Light Rail Transit (LRT) system's East Line is to be extended to connect the city's Border Gate to Qing Mao Port in Macau, thanks to solid support from China's central government, which has agreed to lease land to Macau to enable the LRT extension. The line's original design will be modified and tenders for the project could open as soon as this month.
Projects such as the East Line help both Macau residents and visitors to the territory to get around easily. Such infrastructure is an important bulwark of economic and social development, significantly improving business operations and productivity, enhancing competitiveness and market development, attracting high-tech industries, and improving people's living environment.
The extension of the LRT's East Line to Qing Mao Port and the opening of other lines will greatly improve the system's overall coverage, encouraging more residents and tourists to choose it as a means of transport. The East Line will have a total length of 7.7 kilometres, and its six stations will all be under ground. It will connect the Border Gate, cross Urban Zone Area A, and directly link to the Taipa Line. The LRT's Taipa Line will facilitate direct access to Macau's major gateways, such as the Border Gate, the Taipa Ferry Terminal and Macau International Airport, and the Hengqin Line will provide access to Hengqin Port, connecting with the mainland's high-speed rail network.
The East Line will ease vehicle traffic from Macau's Northeastern areas to Urban Zone Area A, Cotai and other parts of the city during peak hours, reduce the traffic burden between Macau and Taipa, free up bus capacity for use on other routes, and improve road conditions overall. With the construction of the East Line, the waterway between Urban Zone Area A and the Macau Peninsula will be filled, and the problem of sewage odour that has plagued residents of the city's northeast for many years will be solved.
Urban Zone Area A will be home to 32,000 residential units – of which about 24,000 will be economic housing and 4,000 social housing – and a total population of around 96,000. The area is located around the central green corridor and the LRT in the city's north, meeting the needs of middle-aged and elderly people for convenient travel, leisure and sports. It will include comprehensive community infrastructure such as schools, alongside medical, healthcare, sports and cultural facilities, social service centres and business areas. Urban Zone Area A will boast three LRT stations serving almost all of the district's residential areas. Its roads will also have bus lanes to ease traffic congestion.
Although Macau's property market has been affected by the Covid-19 epidemic, with values down 13.3% year on year, the rollout of new, large-scale infrastructure such as the LRT's East Line will pave the way for population growth in the future, ensuring significant ongoing demand for housing.
Budgets have been discussed during a review of the new housing law, and funds will continue to be deployed. Estimates are around MOP5,000 per square foot of saleable area and about MOP4,000 per square foot of gross floor area, which will affect Macau housing prices per square foot more broadly.
Our company, Bela Vista Property Services, believes that as long as the Covid situation continues to improve and visitors from all over the world are permitted to come to Macau, the territory's economy will slowly recover, and the property market will pick up alongside it.
Bela Vista Property Services Limited
Website: http://belavista.com.mo