A warm welcome to tenant relocating to our Simplex Suites at The Waterside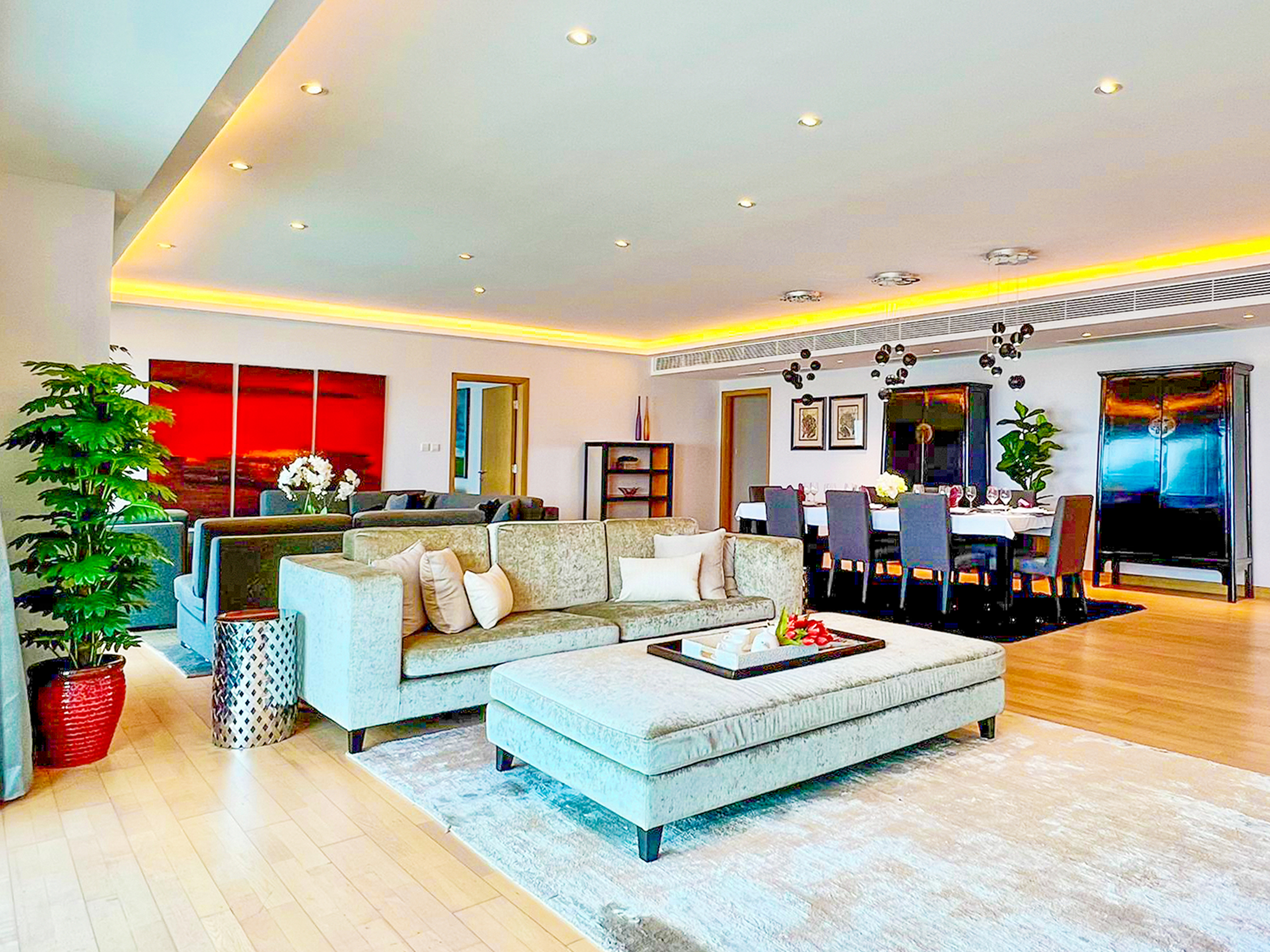 Bela Vista Property Services noticed in March that one of our tenant was deciding to upgrade their home to our Simplex Suites at The Waterside, planning to start moving in early May.
The luxury four-bedroom suites, which boast ensuite bathrooms, each offer a generous 4,740 square feet of space on a single level. They are located on the higher floors of the development, with adjoining balconies boasting stunning views across Nam Van Lake and Penha Hill.
The Simplex Suites are designed with intelligence and the ultimate attention to detail, providing spacious living areas and outstandingly-equipped kitchens as ideal homes both for those who enjoy simply having the luxury of space and for those with larger families.
Our Standard Unit has been home to our tenant for a dozen years, but our Simplex Units offer more than double the amount of space, making them a tempting prospect for those seeking more generously proportioned dwellings. And for those for whom increased rent may be a consideration, the circumstances of the pandemic have prompted us to take the initiative to draw up tailored rental plans to ease the burden. Our tenant's take-up rate of this specially designed offer has demonstrated tenant's ongoing confidence and trust in our team.
In order to provide the ultimate in personal service, our entire team has been working intensively on detailed inspections of units, including all doors and windows, pipes and all other equipment to ensure that all electrical appliances are operating as they should, and arranging maintenance, repairs and replacements where required.
We have also invested considerable resources in maintaining all units in top-quality condition. All of our rental apartments come furnished with everything our tenants may require, from premium-quality mattresses, linens and towels to top-of-the-range kitchen appliances, cutlery and utensils.
We are proud to have provided our tenants with luxury accommodation since 2009, and we are keen to prepare for new arrivals. The Waterside is ideal for those seeking a luxurious lifestyle, and we consistently ensure that our guests enjoy the best possible experience during their tenancies in our rental apartments.
We can and will do everything possible to make our tenants' stays exceed their highest expectations. Reach out to us if this sounds like the kind of lifestyle you desire. All of us at The Waterside look forward to welcoming you!
The Waterside https://watersidemacau.com